It's no secret that we've all had a little bit of extra free-time on our hands recently; and with no sign of getting out of quarantine anytime soon, it's evident that we'll be having even more free-time at home this summer. Thankfully though, there are new shows and movies being added to Netflix nearly everyday; however there's a lot of content to sift through though… which shows deserve your attention and which should you just skip over? 
Well fear not! I'm here to provide you with a list of the best new releases and additions to Netflix in 2020 to distract yourself with. From cartoons, to fun teen dramas, and even some old classics, there is something on this list for everyone. So keep reading for spoiler-free descriptions of what I've been binge-watching during this quarantine!
I'm starting this list off with a hot new Netflix original series that's become wildly popular among teens and young adults; Outer Banks. If you haven't heard of this new show, I would highly recommend you watch it. The first season of this new teen-drama follows a group of self proclaimed 'pogues', who quite literally live on 'the wrong side of the tracks', er- the wrong side of the island. Meanwhile their rivals, the 'kooks', live a privileged life on North Carolina's rich side of the island. The pogues struggle to make ends meet, deal with family and relationship issues, and constantly seem to avoid the cops by the skin of their teeth. Our main character, John B. is determined to spend this summer having a good time with his friends, however his missing father, a legend of lost gold, and a town-secret that runs deeper than it seems, throw him and his friends into an adventure they weren't expecting. 'Outer Banks' is a new personal favorite of mine, with characters you can really sympathize with, and a whirlwind plot that keeps you on the edge of your seat, this story pulls you in with its 'end of summer' aesthetics and fun teenage shenanigans.
Next on the list is Netflix's new original movie 'The Half of It', a beautiful film about love and self-discovery. In this story, our protagonist Ellie Chu agrees to help hopeless-romantic jock, Paul Monsky, send love letters to a girl, whom Ellie has a secret crush on a well. This complicated love triangle helps portray the movie's main theme; what is love and how do we express it in all it's different forms, platonic or romantic? Director Alice Wu also incorporates how Ellie struggles with being a Chinese-American girl in a predominately white, small town. If you have been searching for a heartfelt LGBTQ+ film with good representation, then I would definitely recommend 'The Half of It'.
Up next on my list, is the new adult-cartoon series 'The Midnight Gospel'. This show is like a psychedelic burrito filled with themes and questions about the meaning of life, and death, all wrapped up in a tortilla made of surreal, dark humor. 'The Midnight Gospel' follows space-video-podcaster Clancy Gilroy as he travels through different dimensions, interviewing creatures and beings. If you enjoy shows like 'Rick and Morty' then I would recommend this series for you, considering it has a sort of adult swim-esque style. However, this show is like nothing I've ever seen before, and I encourage anyone who's looking for something a little different to give it a try.
Now, if you're not looking for anything too intense or new, and just want to watch a classic feel-good 80's movie, you're in luck, because 'Back To the Future'(parts I, II, & III)  has just been added to Netflix this May. Everyone knows the classic sci-fi story of Marty McFly, and the crazy scientist Doc Brown, who goes a little too far with a time-travelling machine, and gets Marty stuck in the 50's, forcing him to literally find his way back to the future. If you're looking for a good nostalgia-kick, then I would recommend binge-watching this classic series when you get the chance.
Another new Netflix-original series that has debuted this May, is 'Hollywood', a show that, although I haven't personally watched it yet, I'm very excited to binge, as it's next on my list. The show is set in 1947, post WWII, and the Golden-Age of Hollywood. Although we're used to a certain narrative from this time period (straight white actors, who dominated the film industry), this series seems to put the spotlight on marginalized groups from this time period. The show follows a group of actors and actresses, many who are LGBTQ+, and of POC, as they struggle to make their way in the industry.  Although the story is fictional, many characters are based on real people from this period of history. There has been some criticism for the series however; with some claiming that the characters are not authentic enough, and are just stereotypes instead of thoroughly fleshed out characters. Or that the prejudice and backlash the characters receive in the show is not truly realistic to the oppression that occurred in this time period. However, I think it is still important to watch the show and form an opinion about it for oneself, considering the mixed reviews. So if you've enjoyed other shows produced by Ryan Murphy, like 'The Politician', then I would say, give this show a try for yourself and see if it measures up, or if it deserves the criticism.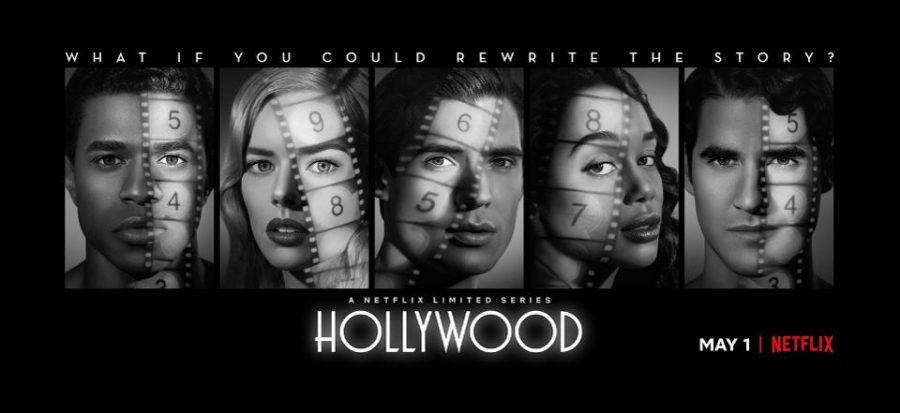 Another movie recently added to Netflix's roster was 2012's, 'The Perks of Being a Wallflower', based off of the classic 90's book. This is an all around good movie, (although not as good as the book, I have to add) about shy and awkward Charlie, as he comes of age alongside his friends Sam and Patrick. I've always loved this film for it's great portrayal of mental illness and the emotional story line that feels very realistic to the fears many teenagers face as a part of growing up. Even though the book was set in the 90's, and the movie itself is eight years old now, it still holds up today as a great film, and I would recommend it to anyone who enjoyed the book, or anyone who likes coming of age movies in general.
This next recommendation I am personally extremely excited about, in case you haven't heard yet, yes, 'Avatar: the Last Airbender', has been officially added to Netflix! This anime-inspired cartoon series has been praised for being one of the best of our time, and I couldn't agree more. 'Avatar: The Last Airbender'(ATLA) is a perfect example of what a great cartoon show should look like. Although it's catered towards children, it doesn't feel like a "kids show", as people of any age have been able to enjoy the series over the years. ATLA has amazing characters, along with great character arcs and interactions, and A-plus world building. The universe and the lore are based off of a solid foundation, that ground the shows magic system throughout the series. Plus there is some good representation for different marginalized groups, especially with a character like Toph, who is blind, and even makes lighthearted jokes about it throughout the series. Overall ATLA is an amazing show for anyone, and if you didn't watch it growing up, you have the chance to watch it on Netflix now!
Now onto yet another Netflix-original series, this one being, 'Never Have I Ever', a show detailing the life of sophomore Devi Vishwakumar, a first generation Indian-American girl who is grappling with the recent death of her father. Devi and her friends Fabiola and Eleanor must come of age as they come to terms with issues revolving around school drama, family issues, and their sexuality. This was an enjoyable show for me, with good representation for women of color, LGBTQ+ people, and people with autism, although it was not necessarily one of my favorite new series. Personally, it felt like less of a realistic portrayal of high school, and more like a Disney channel original series. Despite this, there were some heartfelt moments that made the show worth the watch. If you like shows like 'On My Block', or the movie 'To All The Boys I've Loved Before', this series will be right up your alley.
The next series on my list, is another personal favorite of mine. Although this cartoon has been on Netflix for quite some time now, the final season has just recently aired this month. If you haven't guessed it yet, I'm talking about 'She-Ra and the Princesses of Power', a Netflix reboot of the 80's kids show. Noelle Stevenson's adaptation of She-Ra has made many strides in giving proper representation for LGBTQ+ characters, and animated characters of color a voice, however the fifth season is a culmination of all this. If you're a fan of 80's cartoon reboots, like 'Voltron, Legendary Defenders', but were disappointed by the show's finale, especially with misrepresentation, and queer-baiting, then I would recommend watching 'She Ra and the Princesses of Power'. Trust me when I say it delivers quite well in these aspects. The show portrays characters with complicated morals, end-goals, and fleshed-out personalities. The overarching theme throughout this series, that love is powerful and can triumph over hatred, is especially strong in the season finale, and gives 'She-Ra' a satisfying conclusion that many fans had been hoping for.
Recently, Netflix has added the film, 'The Florida Project', to its site as well. 'The Florida Project', is an amazing, heartfelt, yet gritty film portraying the life of a young mother and her daughter living in Florida, in a motel right outside Disney-world. This indie film brings to light the reality of what it's like to live in a situation where poverty is a constant threat. The movie is seen through the colorful lens of six year old Moonee; where as a child, all she's worried about is playing and having fun. But the closer you look and listen, the more you see how sad and desperate Moonee and her mother's situation is. The film has this bright and beautiful color palette and atmosphere, in contrast to its sadder undertones and themes. Not to mention the amazing performances from Brooklyn Prince, playing Moonee, and Bria Vinaite, who plays Moonee's mother Halley; their acting feels so realistic and raw, it's really interesting to watch. Director Sean Baker makes a controversial decision with the ending of the movie, however I enjoyed the film in its entirety, and getting to re-watch it once it was added to Netflix just reminded me why I loved it so much in the first place. If you enjoy films made by A24, like 'mid-90's', or 'Ladybird', then I would recommend you watch 'The Florida Project'.
My final Netflix-recommendation on this list is the cartoon series, 'Kipo and the Age of Wonderbeasts', a fairly new Netflix-original series that follows thirteen year old Kipo, as she braves the real-world, leaving the underground life many humans have been subjected to, in order to find her missing father. She and her new friends must travel through a post-apocalyptic city, and face many obstacles on their adventures. This promising new show has just ten episodes so far, but the second season is airing on June 12th, with more to come in the future too hopefully. The series has a graphic and vibrant animation style that is personally intriguing for me, and characters that I feel invested in. I would recommend this series for anyone who enjoys cartoons like 'Hilda', or 'She-Ra and The Princesses of Power'.
Hopefully you've found a new show or movie to get invested in from this list to help cure your quarantine blues. But if not, keep your eyes peeled, Netflix is always releasing new content, and there's sure to be something later on that will spark your interest… have fun binge-watching!